2014-2015 Catalogs Available!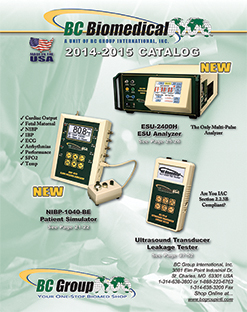 2014-2015
BC Biomedical
Catalog
Download here
(18 MB PDF File)



OR...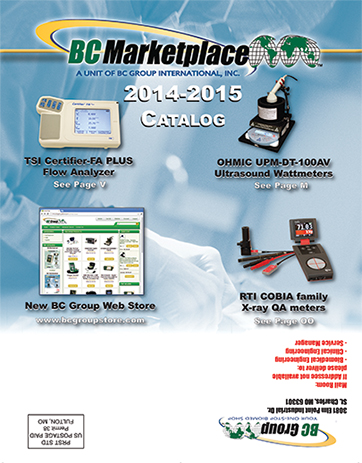 2014-2015
BC Marketplace Catalog
Download here
(12 MB PDF File)

BC GROUP NEWSLETTER
If you are interested in receiving our email Newsletter
Sign Up Here

Newsletter Archive

BC Biomedical
Product Update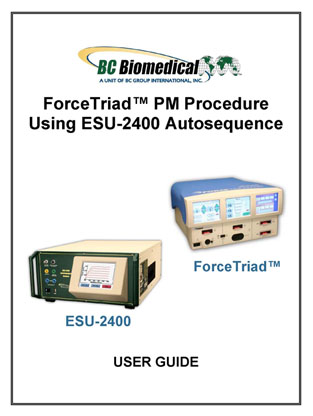 ESU-2400
New Features

Read More
---
The New Standard in Anesthetic Agent Analyzers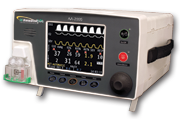 BC Group is proud to introduce our new AA-2005 Anesthetic Agent Analyzer. The AA-2005 is a digital 5-agent gas analyzer that is designed as a service tool for testing vaporizer output concentrations.

To find out more about what's new at BC Group Click here
---
Flow Analyzer Calibration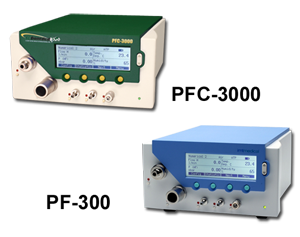 Recalibration Flow Analyzer can be found at BC Group Click here

To download the latest version of FlowLab Software please Click here
WELCOME TO BC GROUP

BC Group International, Inc. is a leading provider of biomedical test equipment and measurement equipment for the global medical device technical services marketplace. We are a "one-stop-shop", offering sales of test equipment and tools, plus calibration and repair services for most types and brands of general and biomedical-specific test equipment. BC Group has established a full line of biomedical test equipment under our own BC Biomedical brand. These products currently include Electrical Safety Analyzers, Defibrillator Analyzers, Electrosurgical (ESU) Analyzers, Infusion Device Analyzers, NIBP Simulators, Patient Simulators, Pulse Oximetry (SpO2) Simulators, Standard and High Accuracy Digital Pressure Meters, etc. To learn more about the scope of products that we can offer you, just browse our online store. Click here to find out more about doing business with BC Group. Click here to learn more about BC Group.